9 Things to Know When Moving to Austin, TX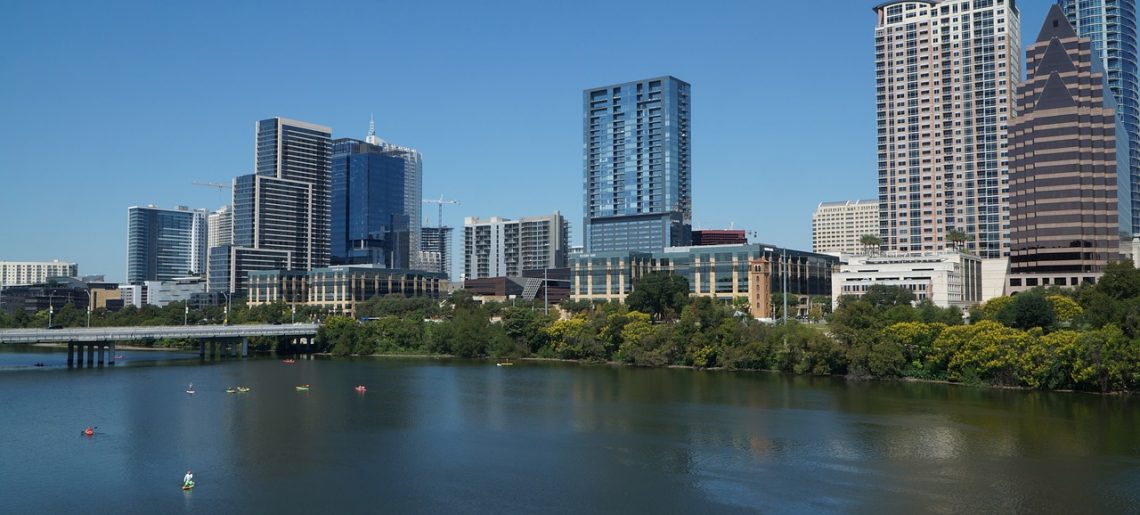 Austin is one of the many great cities filling the state of Texas. Home to about 790,000 people, Austin is the fourth-largest city in the state. It's a city known for old-fashioned values and charm, friendly neighbors and friends, great music in all genres, and amazing food but what many people fail to realize is that Austin is also modern and sophisticated, boasting an amazing arts scene, bright lights and big buildings, and all of the things that make life great in today's sophisticated world. If you're Austin-bound, remember these nine things, and you'll blend right in with the locals.
1. It's Left-Leaning
Austin is unlike much of the state since it leans more toward liberal views. Artist, hippies, musicians, and college students help make the city laid-back in comparison to other areas.
2. Music is Life in this City
In fact, Austin has been dubbed as 'Live Music Capital of the World.' On any day of the week, artists are performing live at one venue or another. All genres of musicians reside in and perform in Austin, giving the opportunity for every musical style to get their flavor.
3. Food is King
Foodies find the city one of great pleasure and regular Joes love the great versatility of flavors as much. BBQ is always the go-to food in Texas, but plenty of additional meals and flavors will win over your heart.
4. There's Great Weather Year-Round
More than 200 days of sunshine and a great year-round climate help Austinites enjoy year-round weather comfort. Even the winters are mild, and with daytime summer high's averaging 89 degrees F, comfort is always yours to enjoy.
5. Public Transport is Lacking
To put it mildly, public transportation in Austin isn't so great . The MetroRail operates infrequently and only on one line, leaving people stranded or searching for other means of transportation.
6. Driving in Austin is Easy
This is certainly worth mentioning since people in Houston know all-too-well the hell of rush hour traffic, as do people in Dallas, San Francisco, Los Angeles, NYC, Denver, Las Vegas, Chicago -practically any major U.S. city!
7. Avoid I-35
I-35, oh how you're hated. Ask any resident and they'll tell you they go to great lengths to avoid I-35. Yes, the interstate is THAT bad, even when driving elsewhere in the city is fairly simple. Take heed of the I-35 hatred and follow suit!
8. SoCo is the Place to Be
SoCo is the trendiest spot in Austin. You'll find all of the cool coffee shops in the South Congress district, along with vintage shops, dive bars, and lots of the coolest hippest in the world.
9. Living Here is Expensive
Housing prices in Austin are nothing to brag about. They're pretty expensive, comparable to rental prices and sales prices in cities like NYC or Los Angeles. The costs of homes in the downtown Austin area is even more excruciating. Prepare to pay the costs to live the simple life that Austin offers.
Once you are in Austin and acquaint yourself with the locals and the lifestyle, you'll fit right in, especially with these tips in mind. Life is good in Austin, Texas. What are you waiting for? As you plan your move to this lovely city in the heart of Central Texas, here are a few things to make sure you check off your checklist:
Hire movers: Especially if you're moving a long distance, it's smart to hire a moving company to transport your belongings. Movers in Austin charge hourly rates for local moves and flat-rates based on shipment weight for interstate moves.
Start utilities: Make sure to transfer or schedule the start date for utilities before your move date. You'll need the lights and water on to make moving day efficient.
Change your address: Don't forget to update your address with the US Postal Service to ensure your mail makes its way to your new home.
Pack early: Packing isn't fun, which is why so many people wait so long to get started. Instead of procrastinating, try tackling one room at a time in the weeks leading up to your move date.